Spring Mini Session props and where to find them!
JOIN OUR FB GROUP FOR AMAZON PROMO CODES FOR FASHION & BEAUTY PRODUCTS! Click HERE!
Can you believe that next month it will be Spring?! What a perfect time to host Spring or Easter mini sessions! I know that it can be stressful finding the right props to make those super cute setups. I hope that these ideas will be helpful to you! 🙂 The links are under the picture.
*The following are affiliate links. As an Amazon Associate I earn from qualifying purchases.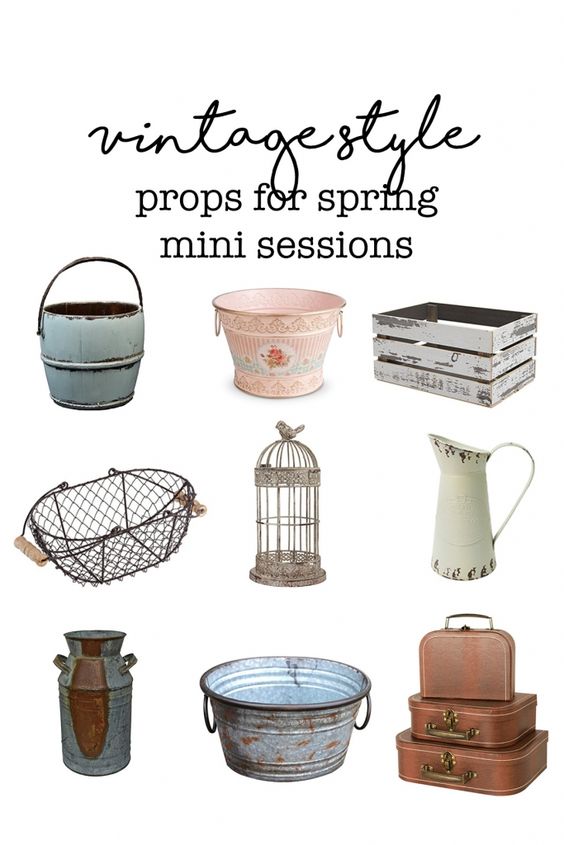 Wooden water bucket: buy HERE
Floral ice bucket: buy HERE
Wooden crate: buy HERE
Egg basket: buy HERE
Birdcage: buy HERE
Vintage style pitcher: buy HERE
Milk can: buy HERE
Rustic bucket: buy HERE
Vintage style mini suitcases: buy HERE