Baby girl rompers from Amazon! Perfect for spring and summer photo sessions.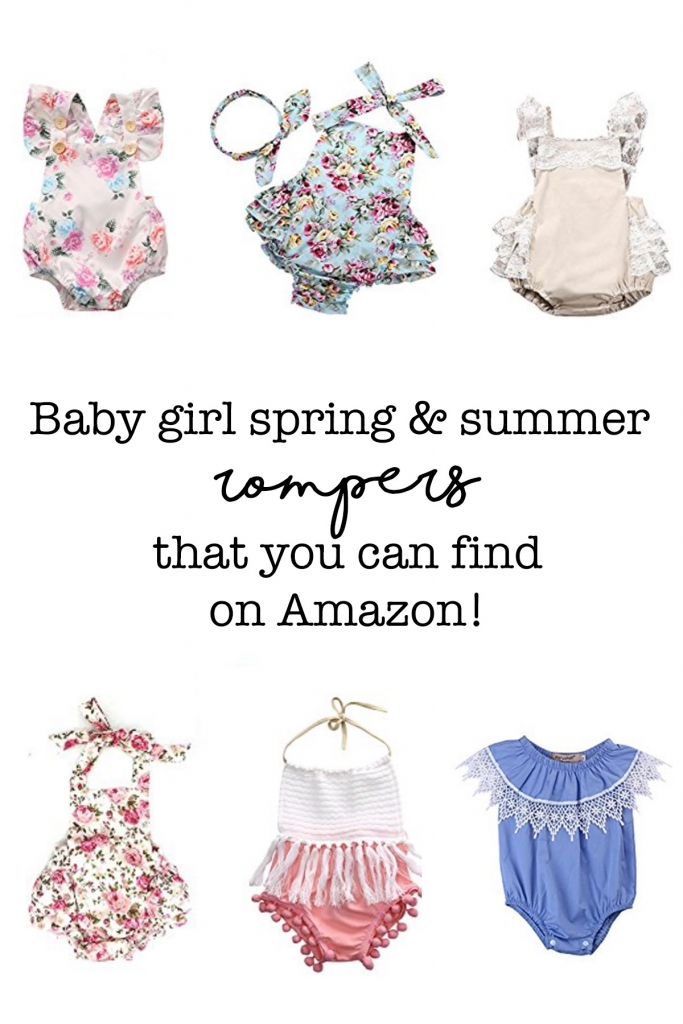 Hello everyone! It's almost Spring, yay! With Spring comes all the adorable Spring photo sessions and Spring mini sessions. Amazon has a great selection of baby girl rompers that will work perfectly for photo sessions, cake smashes and more! Most of these come in multiple colors and designs! Simply click on the image to be taken to Amazon.
*The following are affiliate links. As an Amazon Associate I earn from qualifying purchases.